Skip to Content
A Multi-Tiered Approach to Mission-Tiered Support
In today's cyber landscape, Intelligence data, systems, and devices are spreading across a broad range of interconnected networks worldwide. Cyberattacks are becoming more sophisticated and growing in number. Agencies must make assessing and managing these threats to National Security an ongoing process. Peterson Technologies makes monitoring our clients' organizational information and systems more efficient and effective than ever before with mission-tiered support solutions that do more. As a leading expert in software engineering, we take a multi-stage approach to your unique risk monitoring strategies. Our efforts help to verify compliance, determine the effectiveness of your risk response measures, and determine risk-impacting changes within your organizational systems and operations environments.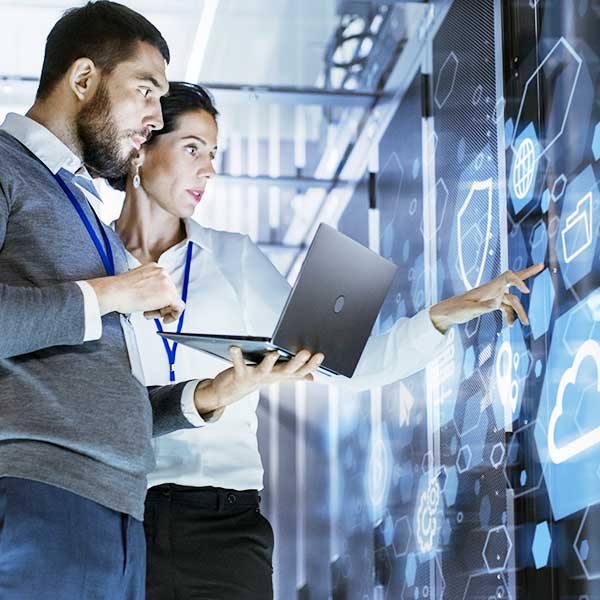 A Full Range of Mission-Tiered Support Services
Ongoing and budget-conscious incident management is critical for mission success. Peterson Technologies sees monitoring as an integral part of the development lifecycle and ensures all control implementations are working as part of that process. We know risk analysis, management, and support are not a one-and-done execution but an ongoing part of your life system security measures. Peterson Technologies' engineers provide the highest level of support to resolve issues and minimize service interruptions, both proactively and reactively. Our proven approaches and consolidated metrics tools perform infrastructure analysis and produce significant long-term performance remedies and improvements for all our customers.
Our Work Is Primarily Separated Into Three Distinct Tiers
Tier 1: Organization Level
This support tier can include governance, assessing risk management goals, and organizational risk tolerance when driving monitoring and analytics strategy.
Tier 2: Mission Level
Mission-level support analyzes how mission processes are prioritized in accordance with your agency. It also identifies the types of information necessary to execute said mission processes and objectives and analyzes information security program strategies in order to improve them.
Tier 3: Information Systems Level
Our information systems-level support addresses risk management and ensures implementation and operation of all system-level controls (managerial, operational, and technical) are correct. This support ensures your systems are producing the desired outcome while simultaneously staying compliant with security requirements and continuing to be effective over time. Why Mission Tiered Support from Peterson Technologies?
Peterson Technologies' teams of industry-leading professionals have the skills and experience to overcome almost any technical challenge while maximizing efficiency and minimizing cost. As a company, we continue to develop newer and faster ways to identify, separate, and utilize the latest advances in network intelligence and help our customers meet and exceed their goals. We are adept at devising methods and techniques to categorize and evolve data to create secure solutions for Big Data problems. Through the support of open-source software development, we create safe, secure, dynamic environments to keep up with processing volumes and the velocity at which data is exchanged and used in the modern world. Working with more than 20 years of experience in the Intelligence Community, we support all cyber and software operations in a total capacity from start to finish, including:
Big Data
Coding
Software & System Engineering
System Engineering
Analytics
And more
Contact Peterson Technologies for Optimal Mission-Tiered Support
Continuous monitoring and system enhancements are critical to any successful risk management strategy. It can alert you to individual and system-wide intrusions and simplify risk mitigation across all your environments. With mission-tiered support solutions from Peterson Technologies, you can take advantage of our innovations, experience, and detection software to safeguard your operations across a wide range of compliance and risk concerns. Contact us to schedule your next consultation.
Need Software Solutions? Contact Us Today!