Skip to Content
Information Assurance & CDS
Maximize Your Digital Resilience With Expert Cyber Protections
Innovation is the key to survival in the digital world. As organizations and agencies incorporate and utilize advanced technologies, the risks of data theft, intrusion, and damage to sophisticated operational systems become greater. Peterson Technologies offers the answers you need through our full cadre of Information Assurance (IA) and Cross-Domain Solutions (CDS). Our services are designed to minimize information security risk and maximize your digital resilience for optimal operational effectiveness.
Our certified teams of security-cleared cyber professionals have more than 30 years of industry experience in the Intelligence field and will work closely with you to provide continuous secure operations on every front. As a leader in Information Assurance and CDS, we have developed a strong culture of pervasive security and strive to demonstrate the benefits of your cyber investments overall. Our focus is not simply on protecting your technology but understanding our role in the security policies and processes, recognizing the impact of our work, and delivering the top-tier security you expect from the best.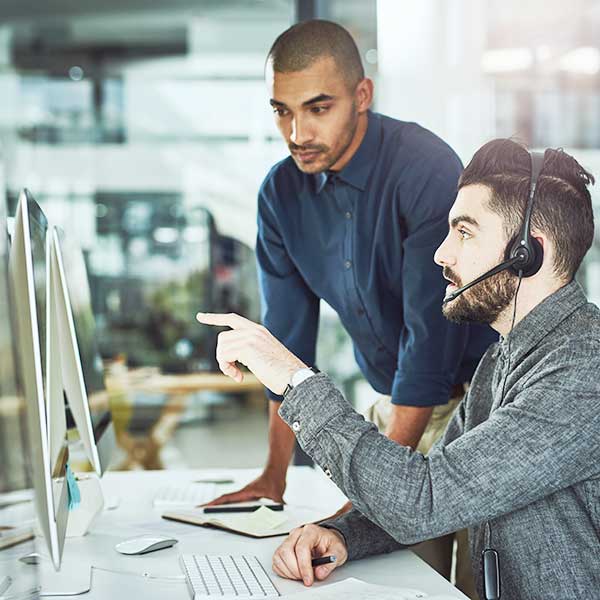 Our Role in Protecting Your Data
Peterson Technologies leads the way in protecting your valuable data through our infrastructure expertise and CDS. Our engineers understand the importance of Offensive Cyber Operations, have substantial Computer Network Operations (CNO) experience, and are the first responders to monitor the interfaces that configure a cross-domain fabric during interactive and sustained operations. We fully grasp the importance and sensitivity of data spreading across multiple sources and work diligently to make those transfers secure. Through this defense of your informational assets, we ensure you benefit from our continuous, assured digital resilience for life.
Advantages Offered by IA & CDS
Despite advances in IA and CDS procedures, they cannot act in isolation. These advanced technical solutions, combined with our technician-based information management and other expert business practices, offer distinct advantages to your agency. These include:
Improved Connectivity
Separate security domains have many different security policies and levels of trust across multiple systems. CDS acts as an assured system that completes the security functions necessary to control and secure information and data between those domains. It enables connectivity (or improves existing connectivity) between otherwise isolated networks.
Credible Threat Assessment
By working more efficiently together in a more secure environment across multiple systems, IA and CDS better address credible threats from capable actors, such as foreign intelligence services. CDS are primarily used to protect classified systems and focus more on national security threats with a wide range of overlapping security controls.
Information Risk Management & Safety
IA offers the highest protection levels for information risk management, trust management, system security, and appropriate architecture. Through IA, agencies increase the utility of their information for their authorized users and reduce threat levels from intrusive actors across all systems. Contact Peterson Technologies for Optimal Information Assurance and Cross Domain Solutions
Protecting your sensitive or classified data is more critical than ever to maintain and improve security. Trust the professionals at Peterson Technologies to be there when it matters most with advanced technological solutions that make all the difference. Contact us today to schedule your personalized consultation.
Need Software Solutions? Contact Us Today!