Skip to Content
Data Discovery & Analysis
Uncover Vital Information From Your Big Data
Mission data continues to grow at unprecedented rates and challenges decision-makers ability to gain valuable insight. Organizations are utilizing technology, mathematics, research, and statistics to overcome these challenges, analyze Big Data, and extract useful properties to drive their solutions. At Peterson Technologies, we're innovating that process, offering advanced data collection solutions on massive structured and unstructured data sets, to discover new information from seemingly hidden data. Our data scientists utilize their real-world expertise and our innovative cloud-based, data-centric capabilities to translate, derive, and deliver invaluable Big Data solutions. Our work is instrumental in overcoming the greatest data challenges within the Intelligence Community and ultimately increasing profitability, maximizing efficiency, and reducing cost. With more than 20 years of experience, and industry-leading tools such as Accumulo, HBase, and other Cloud architectures, we are the recognized experts in successfully translating Big Data into valuable information and solutions.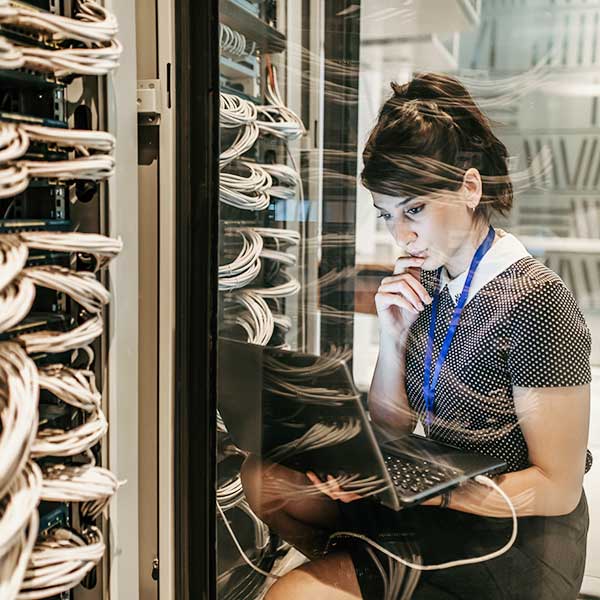 The Peterson Technologies Difference
Peterson Technologies constantly innovates and creates more intelligent ways to ingest, detect interests, translate, display, and simplify the use of mass volumes of critical data. As early adopters of Hadoop, we were among the first companies to partner with agencies from the Department of Defense (DoD), becoming directly involved with development applications such as the Apache Accumulo build on Hadoop and Zookeeper. Today, we continue with that spirit of innovation, contributing to the ongoing development of Accumulo and basing our work on elements similar to Google's Big Table design. Thanks to our efforts and significant advancements in solving Big Data problems, we now offer comprehensive solutions to today's most challenging issues through services such as:
Coding
Software Engineering
System Engineering
Advanced Analytics
And more
Advanced Intelligence Analytics That Benefit You
Our systematic analysis and translations of Big Data fuse critical insights, technical expertise, unparalleled operational experience, and access to cutting-edge innovations and rapid acquisition cycles. These capabilities give our clients the distinct advantages necessary for a better understanding of the data and better, more actionable solutions at every stage. These benefits include:
Improved Efficiencies & Idea Application
Our open-source analytical software solutions help to improve efficiencies, cost savings, and rapid innovations of ideas. Through our ever-evolving methods and techniques for analyzing and interpreting data, we can deliver categorized findings to our clients in a more finished state. This data becomes the driver for system architectures that can keep up with processing volumes and the variety and velocity of data during its transformation.
Actionable Solutions
Peterson Technologies deliberately integrates our expertise, experience, and imagination to solve complex Big Data challenges. Our detailed analysis, strategic insight, extensive operational knowledge allow us to give our clients ideal strategic guidance for optimal actionable solutions and critical mission success.
Expertise & Support
Utilizing open-source information systematically increases accessibility to SME-level expertise and directly enables scalable integration of our support products. Open-sourced focused products provide a spectrum in which strategic and tactical users can access and rapidly integrate expertise into action. We offer executive-level decision support and tactical integration on the most complex problems and threats facing the US Government, Department of Defense (DoD), and the Intelligence Community. Contact Peterson Technologies for Better Data Discovery & Analytics
Peterson Technologies has established itself as an industry leader in creating secure solutions for Big Data by solving some of our customers' Big Data problems. Through expert analysis, translation, and distillation of Big Data, we can deliver the insights and customized action plans you need to overcome even the most challenging, modern Big Data issues. Contact us today to learn how we can help.
Need Software Solutions? Contact Us Today!